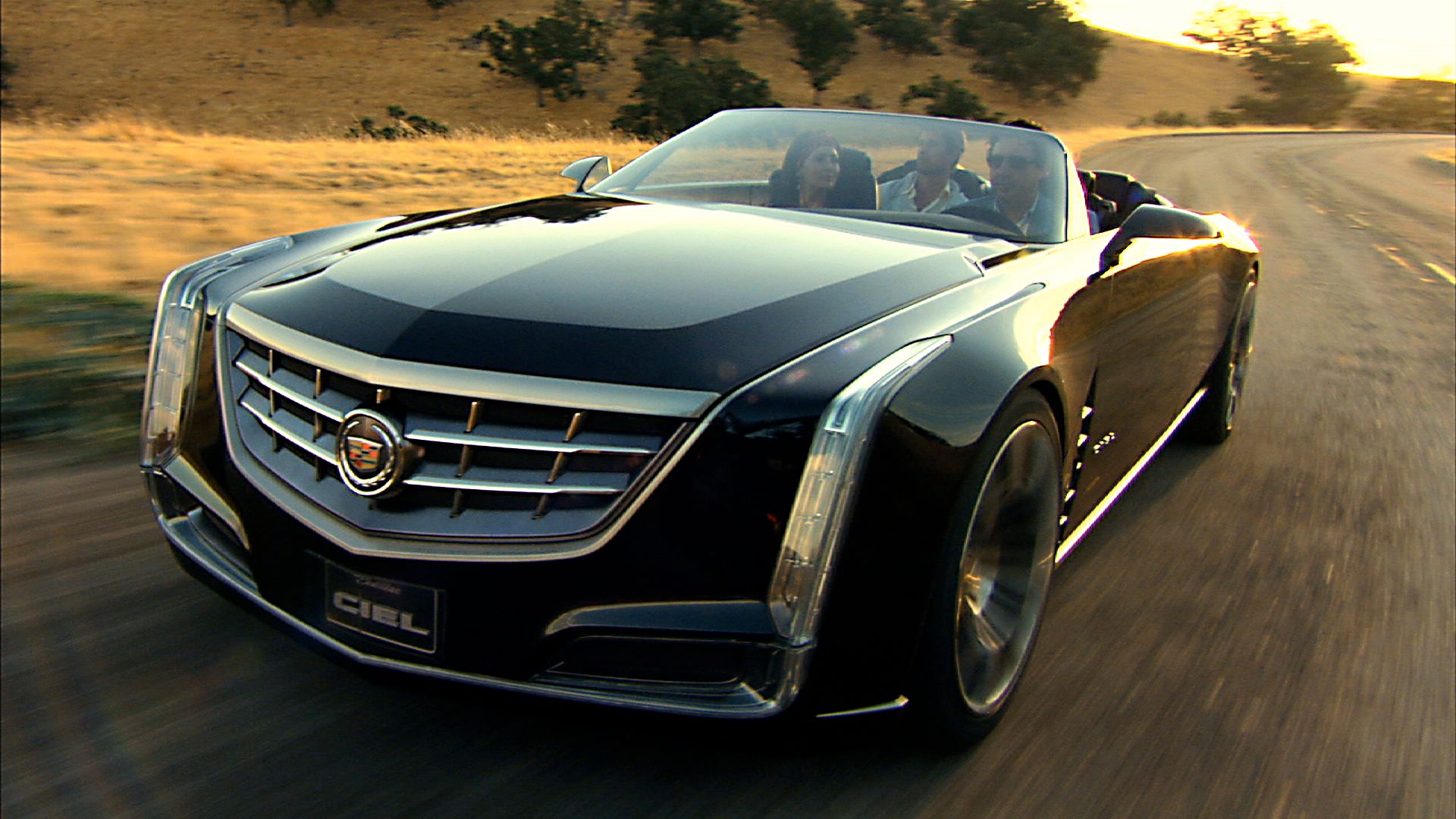 Cadillac has held a special place in American hearts over the decades. While the modern-day models don't bring in a lot of sales, the Cadillac of yore was different. From the garage to the track, and everywhere in between, Cadillac has a make and model for just about any need that comes to mind. Let's take a look at a few of them that have been lost with time.
10/10

2011-2013 CTS-V Wagon

Much like other extreme wagons, such as the Dodge Magnum, the Cadillac CTS-V Wagon was a great vehicle for people who wanted to feel like getaway drivers while grabbing groceries. Unfortunately, this was a very small group of people and only a few thousand CTS-Vs made it into production from 2011 to 2013, despite having some impressive stats under the hood. It was quickly discontinued and never to be heard from again.
9/10

1970 NART Zagato

Here we have a Cadillac that was designed by a legendary racecar driver – Luigi Chinetti. He had been racing Ferraris for years and wanted to create his own car. What we got was the 1970 NART Zagato. Unfortunately, Cadillac decided not to move past the concept phase and this car was buried before it could take its place in history. It popped up in an online auction back in 2015 and has not been heard from since.

Related: Top 10 Obscure American Cars
8/10

1975-1976 Mirage

The Cadillac Mirage was basically a DeVille with a bed in the back, similar to the Ford Ranchero or the Chevy El Camino. If you like those, then you will absolutely love the Cadillac version. It makes a trip to the hardware store for some lumber a breeze. The inside was like that of a small hotel room, and it even came with a golf bag door.
7/10

2002 Cadillac Eldorado Collector Series

The Cadillac Eldorado's 12th generation was the last model we would ever see from the Eldorado. The 2002 Cadillac Eldorado Collector Series was a rare version of the generation that came with a signature look, a few upgrades, and even a unique number imprinted on the dash to tell you which of the only 1,596 you owned.

Related: Top 10 Obscure Japanese Cars
6/10

1957 Eldorado Brougham

Front angle shot of a black 1957 Eldorado Brougham parked outside on the grass.
Magnificent behemoths like the 1957 Eldorado Brougham were forgotten to time for a good reason. The car was one of the most extravagant and expensive cars ever made – obviously aimed at Cadillac's richer clientele. As a collector's item, it is rare and hard to find. The Brougham was big, roomy, and loaded with interior features that were groundbreaking at the time. We wouldn't see another Brougham like it until the 1965 Cadillac Sixty Special – a more well known Brougham that is still collected today.
5/10

ATS-L

Dinkun Chen via Wikimedia"">
Front angle shot of a dark red 2016 Cadillac ATS-L parked in a lot in China.
Right now you're probably thinking that you have seen this car before, but it's unlikely unless you lived in China in the early 2000s. The reason you recognize it is that the L model is simply the long-wheelbase version of the ATS. It was only marketed in China, making it a bit of a rarity to see here in the states. The ATS-L had a starting price of 270,000 Chinese Yuan – that's about USD37,950 as per the current exchange rates at the time of penning this.
Related: Top 10 Obscure German Cars
4/10

Le Monstre

Prova MO via Wikimedia"">
Front angle shot of the Cadillac Le Monstre parked at the museum.
This ugly creature was Cadillac's attempt at making a car that could win the Le Mans, while paying zero attention to how it looked. The Le Monstre's job was to reduce the car's weight as well as drag from the wind. It was permitted to race thanks to the rules allowing car bodies to be changed as long as the engine and frame design remained unchanged. However, the car didn't do so well during the race thanks to driver error. Briggs Cunningham was behind the wheel at the time and he refused to bring a shovel with him in the car as a precaution. He would soon regret this decision after getting stuck in a sand trap where he had to dig the car out with his bare hands. He also lost the use of the car's highest gear which left it unable to show its true potential. He did finish the race, however, but the car was never used again.
3/10

Cadillac Ciel

skinnylawyer via Wikimedia"">
Front angle shot of a Cadillac Ciel on display in 2011.
The Ciel was a very cool Cadillac that fell into obscurity before it even had a chance. It had a lot of interesting features beyond just being a four-door convertible with suicide doors and a neat look. It was also a hybrid. It had a nice twin-turbocharged 3.6-liter direct injection V6 that was able to dish out 425 hp as well as a hybrid system using lithium-ion battery technology. The Ciel, and its sister car – the Cadillac Elmiraj – were both designed by Niki Smart, a well known British car designer. Sadly despite being loved at the show, they did not make it into production. But the Ciel did get a spot on the Entourage movie!
Related: 10 Most Evolutionary And Revolutionary Cars To Hit Production Ever
2/10

1953 Series 62 Ghia Coupe

Only two Ghia Cadillacs were ever made, and they are some of the rarest cars on the planet. One of them sold for $1,430,000 USD in 2016. It pops up occasionally at various auto shows and is always a hit with Cadillac fans. The other one is a mystery – no one is quite sure where it is. Count yourself lucky if you ever get the chance to lay eyes on this obscure Cadillac!
1/10

1938 Series 90 Fleetwood Limousine

Sicnag via Wikimedia"">
front angle view of a blue 1938 Cadillac Series 75 Limousine.
This list would be complete without at least one limo, which Cadillac has always competed in the market for. Many caddy models have been turned into limos and are well-known treasures we all have fond memories of – be it prom or a bachelor party. However, the 1938 Series 90 Fleetwood Limousine is so old at this point that it's easy to forget about as time marches on. Let's enjoy this old boat for what it is, one of the first limos ever made and a fine example of one. Kinda makes one want to watch Downton Abby.