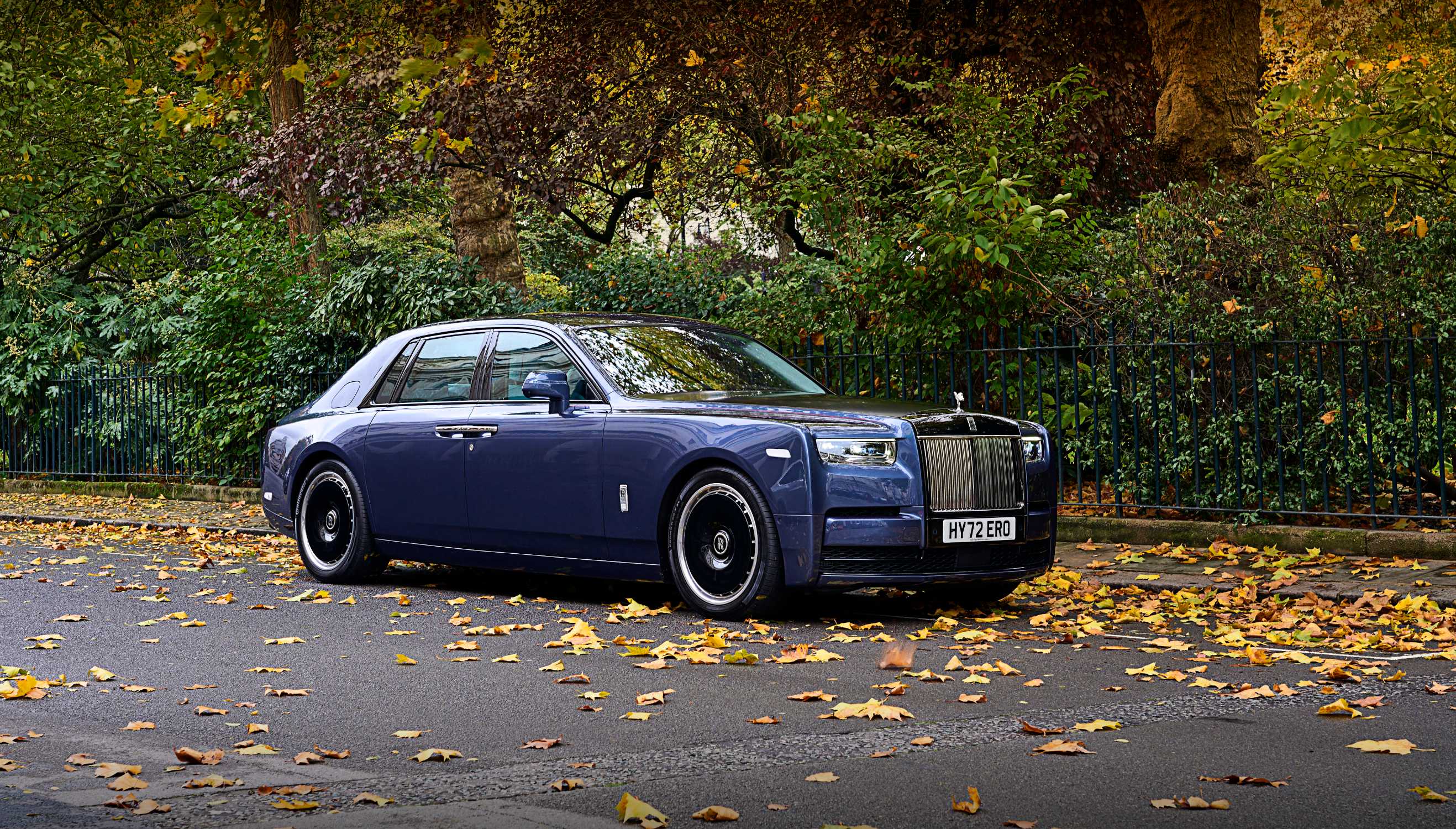 UK Media Drive of Phantom Series II commences from marque's flagship residence in Mayfair
Invited guests will embark on an exciting and luxurious adventure to Somerset – while enjoying a rare encounter with the marque's pinnacle luxury product

"Phantom occupies an unrivalled position at the apex of luxury and represents the pinnacle of Rolls-Royce craftsmanship, design and engineering. The new incarnation of the world's most luxurious product made its UK public debut a few weeks ago; I am delighted now to offer our media the opportunity to embark on an adventure, experiencing the beauty, elegance and tranquillity of Phantom Series II in Southern England."
Boris Weletzky, Regional Director, United Kingdom, Europe, and Central Asia
UK media will be invited to experience Phantom Series II, the newest iteration of the world's most luxurious motor car, at a spectacular event in the South of England, starting today.
Invited guests will have the opportunity to enjoy Phantom's commanding stature on the road by taking the wheel themselves, before later experiencing a luxurious chauffeur-driven experience from Phantom's interior suite.
The adventure with Phantom will commence from Rolls-Royce Motor Cars London, the marque's flagship showroom in the heart of Mayfair. The showroom, which opened its doors in Spring 2021, offers visitors a fully immersive Rolls-Royce client experience, pushing the boundaries of automotive luxury. The contemporary yet stylish and elegant design of the showroom is the perfect environment for clients, media and friends of the brand to draw closer to the marque.
London, and Mayfair in particular, has long been associated with Rolls-Royce – the highly exclusive postcode of W1 is a favoured location amongst the illustrious community of Rolls-Royce clientele. There is also a potent historical resonance for the company: Charles Rolls was born in Hill Street, only a stone's throw away from the marque's flagship residence, and he worked at 14/15 Conduit Street from 1905-1910. A plaque was unveiled there in 2010 to commemorate Rolls' remarkable life.
From London, media will travel to The Newt, a country estate in the heart of Somerset, with splendid gardens, majestic woodlands and traditional cyder orchards, before being chauffeur-driven home ­– an opportunity to experience Phantom's beautifully curated interior suite.